Featured Item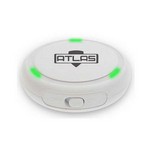 Phoomba
It's like a Roomba for your phone! When looking at your phone or tablet, do you ever think how dirty your screen is? Well, now with the Phoomba, you can get those smudges and fingerprints right off. S...

Welcome!

Welcome to Creative Promotion's Inc.

We've done just about everything that you could imagine...and so many things you'd never believe.

Let us partner with you in building a memorable promotional plan!

If you have any questions, please feel free to contact us. Thank you and enjoy!
Signature Showrooms